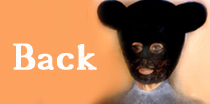 IN THE ABSENCE OF COLOR
a black & white group show
opening 2008 may 9th, 7pm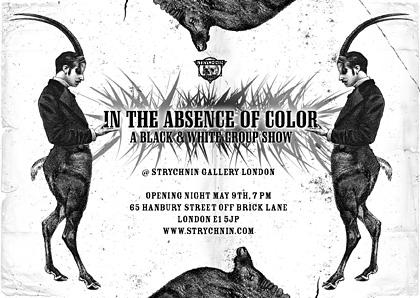 Do you know if you dream in colour? Remember
when all movies were black and white? Remember
the days when television was black and white?
Chances are that you do not. But you might
remember when most computer screens were black
and white, and there are still some newspapers out
there that are printed without colour images – a rare
and unusual thing, it seems.
Is black and white visual representation a dying art? We think not, and neither do our wonderful artists participating in this show:
Featuring: Tim Roosen, Mimi S., Lisa Mei Ling Fong, Suzzan B., Dan Hillier, Raf Veulemans, Miraschi, Ansgar Noeth, Alexander Sterzel, Sven Hoffman, Seymour, Claudia Drake, Daniel van Nes, Marc Janssens + guests!
LONDON
STRYCHNIN INC.
65 HANBURY

S

TREET
LONDON, UK
E1 5JP